How much stuff do I really need?
Probably not as much as I have.  Okay, definitely not as much as I have.  I have A LOT of art supplies and old things.  But you know what I love more than having cool supplies?  Acquiring more cool supplies!  And to do that I have to make room in my (very small) studio.
Hence DESTASH MY STUFF!
What do I do with crazy bits of paper, watch parts, shells, beach glass, old ribbons, oddball findings etc?  I sell them here.  Usually for a lot less than I paid for them.  I want them to find happy homes in someone else's studio.  Someone who might use them.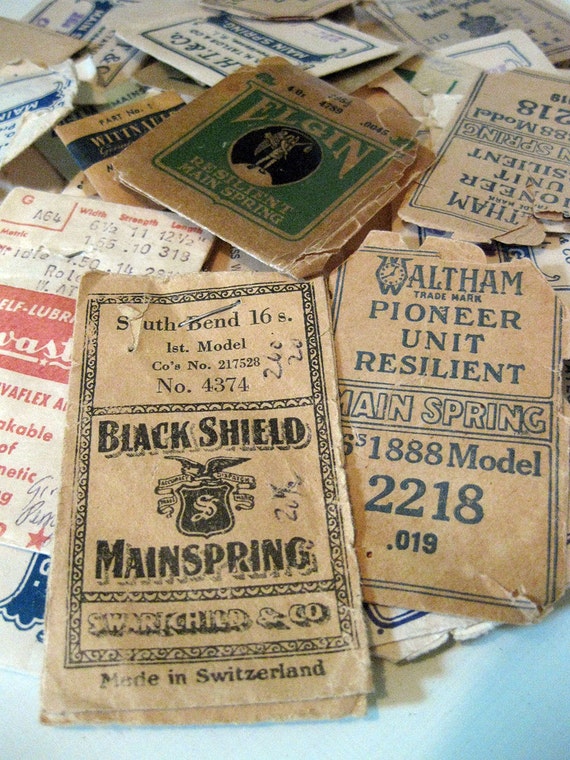 Watch Mainspring Envelopes are super cool.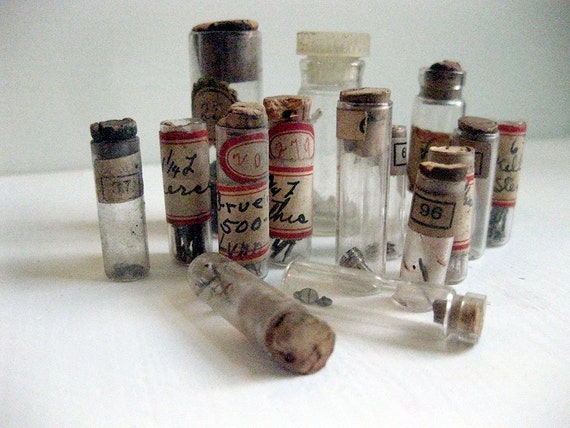 Antique watch parts vials with well worn labels and cryptic handwriting are even cooler.
Maybe I should just keep this stuff for myself!